Artificial Intelligence to enhance Safety and Control of Manned and Unmanned vessels.
Guardian for Manned Vessels increases situational awareness and safety at sea, and improves voyage efficiency.
Guardian for Unmanned Autonomous Vessels combines the real-time weather, current and AIS data from Guardian for Manned, and combines it with local sensors, computer vision and complex modelling to make course, speed and direction decisions that maximise safe navigation, fuel efficiency and ensures full regulatory compliance.
PRODUCTS
Marine AI's Guardian systems use robust Artificial Intelligence and Decision-Making modelling to augment manned-vessel operations and enable fully autonomous voyages, maximising efficiency and safety while ensuring regulatory compliance. Guardian takes advantage of advanced lidar sensors from partners Ouster.
BENEFITS
Marine AI automates and optimises speed, immediate-course and whole-voyage-routing for fuel efficiency and vessel safety. This yields cost-saving benefits for Vessel Owners, Fleet Managers, Insurers, Cargo Customers and Crew.
EXPLAINABLE AI
Marine AI is creating cognitive artificial intelligence to enhance maritime capabilities by drawing on decades of experience in manned and unmanned marine vehicle design, manufacture and operations, coupled with vast experience in automation and autonomous systems software architecture, and computer vision expertise.
Marine AI is 'Explainable AI'; every decision is transparent, auditable and able to be interrogated on-the-fly. It is built upon IBM's powerful Operational Decision Manager ODM software – the same software relied upon daily for mission- and business-critical decision making. Clients can be assured of a robust, dependable, fail-safe solution to vessel automation.
Powerful Analytics
Guardian provides powerful analytics functions, giving Fleet Managers comprehensive situational awareness of their vessels and activity in real time. It monitors crew activities, deviations from advice and adherence to the approved course or routing. Dashboard details include:
Number and details of instructions issued
Vessel actions pre- and post- instruction
Crew deviations from approved course
Voyage time and cost savings
Mayflower Autonomous Ship
Marine AI's Guardian Autonomy product is being proven on MAS – Mayflower Autonomous Ship.
The platform will provide valuable real-world, fully-autonomous experience and validate the Guardian Autonomy system.
09 March 2022: Unmanned Survey Solutions (USS) & Marine AI's integration validated at Oi22
Unmanned Survey Solutions (USS), based in the South West of England, designs, builds and operates the next-generation Uncrewed Surface Vessels (USV's). These cutting edge USV's have integrated Marine AI's 'GUARDIAN Vision' AI (Artificial Intelligence) software to provide their Uncrewed Surface Vessels (USVs) with threat object detection and classification.
18 January 2022: Water Witch, pioneering manufacturer of marine litter collection workboats, announces partnership with Marine AI to develop next generation autonomous vessels.
Water Witch builds innovative, cost effective and efficient vessels to help clean up marine environments. Over 200 of their debris collection and trash retrieval workboats are operating around the world to combat the growing tide of plastics in our seas. Water Witch's next generation marine litter vessels will be controlled by GUARDIAN, Marine AI's autonomous software solution.
07 December 2021: Unmanned Survey Solutions (USS) adopts GUARDIAN Vision by Marine AI
Unmanned Survey Solutions (USS), a UK company that designs, builds and operates next-generation Unmanned Surface Vessels (USV's), has adopted Marine AI's 'GUARDIAN Vision' AI (Artificial Intelli- gence) software. These USV's are versatile and provide a cost-effective solution for a range of hy- drographic charting capabilities, and GUARDIAN Vision provides a COLREG-compliant control sys- tem for safety and path planning.
03 November 2021:Marine AI Appoints Engaged Engineers as Distributor
Marine AI and Engaged Engineers have joined forces to introduce the most innovative Smart Shipping solutions for yachts, LNG carriers, ferries and bulk and container vessels. Engaged Engineers will offer Marine AI's latest augmented intelligence products, based on the Mayflower Autonomous Ship's system, to its maritime clients.
16 March 2021: XOCEAN adopts GUARDIAN Vision by Marine AI
XOCEAN, a leading international USV operator has recently adopted Marine AI's 'GUARDIAN Vision' Artificial Intelligence software to enhance their Uncrewed Surface Vessels (USVs) situational awareness. Using USVs, XOCEAN provides a safe, economic and carbon neutral solution to ocean data collection to multiple industries such as Offshore Wind. Full Press Release.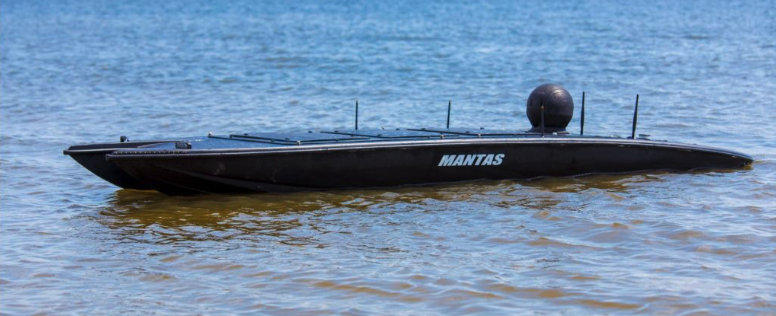 24 September 2020: Maritime Tactical Systems and MSUBS announce Unmanned Alliance.
MARTAC and MSUBS are pleased to announce they have entered into an unmanned alliance combining MARTAC's industry leading innovative maritime unmanned surface vehicle (USV) MANTAS with MSUBS's design, manufacture and operation of manned and unmanned underwater vehicle (UUV) 'submersibles' and artificial intelligence (AI) for military and commercial markets. Full Press Release.
CONTACT US FOR MORE INFORMATION
Use our contact form to get in touch with the team about Marine AI.
For further information, or to make a specific enquiry about Marine AI, please complete the form below and one of the team will respond to you shortly.
Alternatively, should you wish to connect with us directly, you will find our complete contact details here.